This Valentine's Day, give your loved ones some Sunshine!
Thank you to everyone who participated in our Sunshine Valentine Day Event!
A big thank you to all of the volunteers who helped out with deliveries and package assembly.. If you missed out this year be sure to mark your calendar for 2022!
Our complete Valentine's Day packages offer a variety of flowers, chocolates, prosecco and more.
Your sweetheart will feel the love, and will know they made a difference – every package listed below includes a story from a Sunshine Camper, highlighting the real impact you've made with your purchase. Supplies are limited, so order today!
Pick up and delivery will take place on Saturday, February 13th from 10 am -2 pm
Pick up will be at the Sunshine Camp, 809 Five Points Road, Rush, NY 14543.
You will receive an order confirmation when your payment has gone through. You must pay through the form for a confirmed order.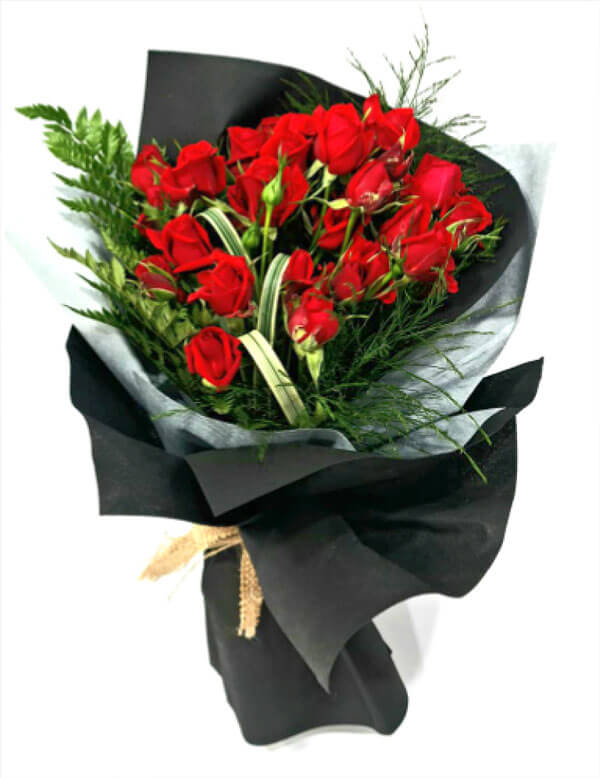 The Squeeze - $125
Nothing says love more than a dozen long-stemmed red roses! Unless of course you include a bottle of bubbly and a dessert to share. Includes: 12 long-stemmed red roses, three mini cheesecakes and creme brulee , One bottle of Prosecco (Collalbrigo Brut or Lamberti Extra Dry), and a card from a Sunshine Camper.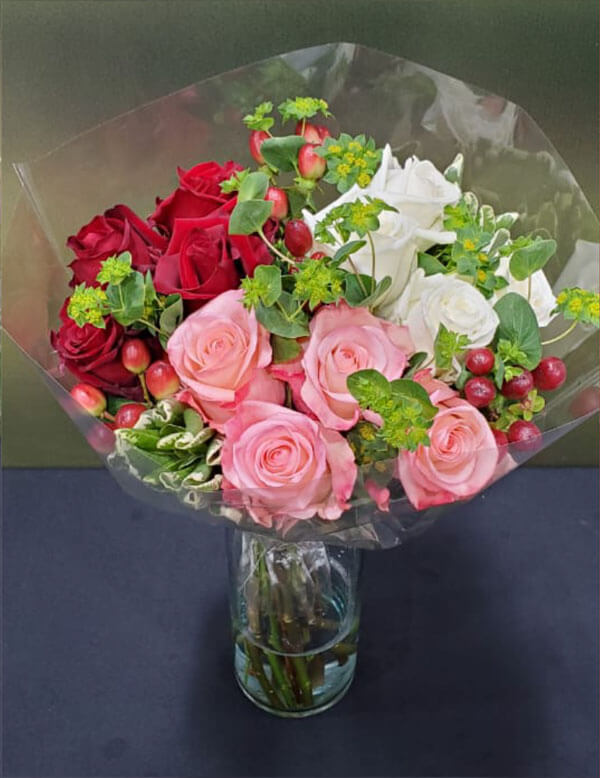 The Hug - $90
Assorted red, white and soft pink roses combine in this beautiful bouquet. Perfect for your mother, daughter, granddaughter or sweetheart, the pink roses represent grace and admiration, the white signify innocence, and the red are the universal symbol of love. Paired with a box of assorted pastries, The Hug will deliver to its name! Includes: roses, assorted pastries, gluten-free option available, a coupon to Lisa's Liquor Barn for online & in-store purchases, and a card from a Sunshine Camper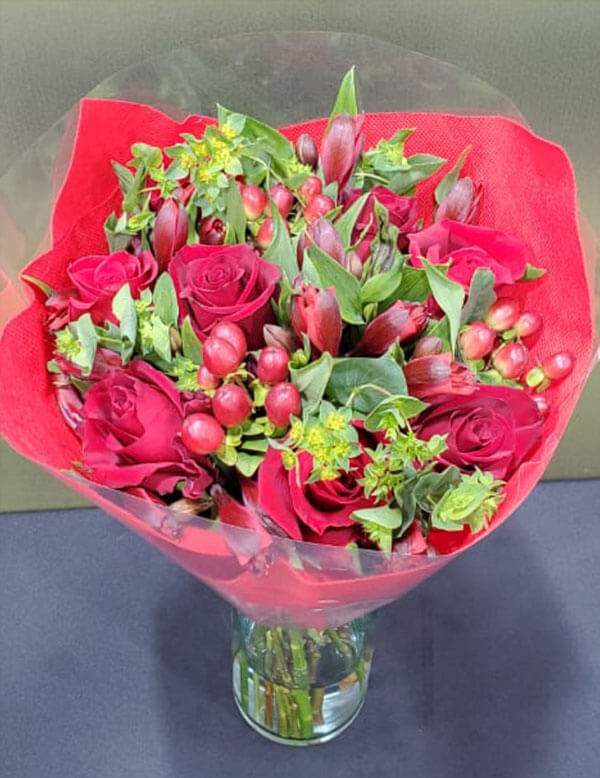 The Kiss - $70
Featuring three sweetness roses, red spray roses and assorted flowers, The Kiss flower arrangement expresses joy and life. Chocolate lovers will absolutely eat up the accompanying chocolate truffles. Flowers and chocolate – a winning combination for your lovely Valentine! Includes: Roses and assorted flower arrangement, 6 chocolate truffles, a coupon to Lisa's Liquor Barn for online & in-store purchases, and a card from a Sunshine Camper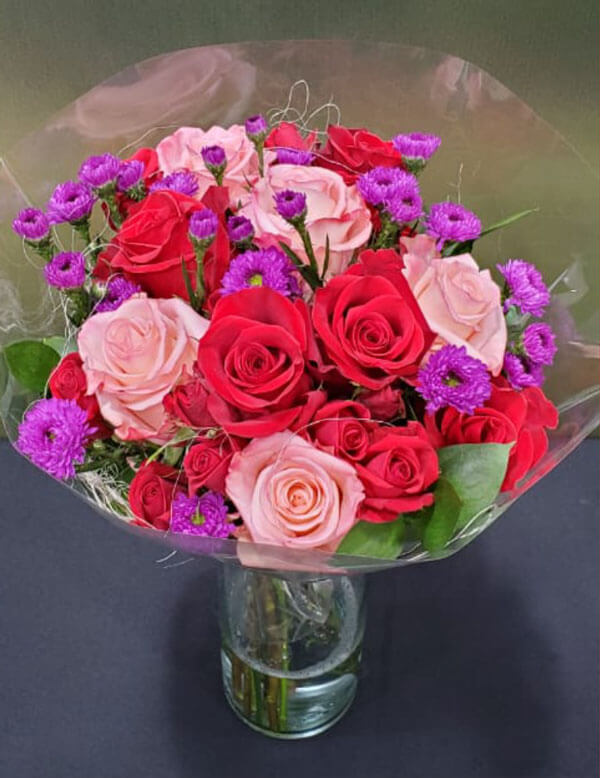 The Sunshine Bouquet - $45
This mixed rose and flower bouquet is a ray of Sunshine this Valentine's Day. Share your love and some support for Rochester Rotary's Sunshine Camp! Includes: Assorted flowers including red and pink roses and card from a Sunshine Camper.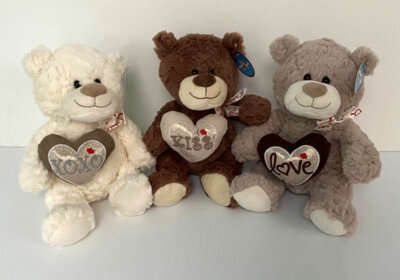 Breaking "Beariers" Teddy Bear
Add this soft, plush teddy bear to any order for just $12
Every order helps Rochester Rotary Sunshine Camp, "where kids have no barriers to fun."
$12
Order Form