Why Rochester Rotary is the service organization of choice for Rochester's leaders.
We are the service organization of choice because we offer the following:
Expert speakers
Our weekly Tuesday luncheons draw the top experts in their fields, from the community, the state and across the country. Rotarians enrich their professional and personal knowledge and gain exclusive insight into the most significant issues and topics of the day.
Service opportunities
Much of our work is done at the committee level where members are directly engaged in club efforts to help children and youth.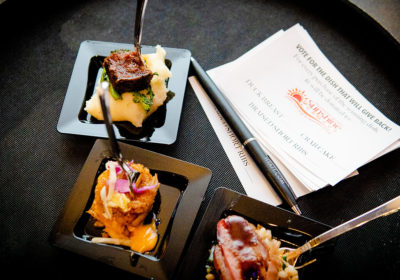 Fun social events
Our club has numerous fellowship events, from behind-the-scenes business tours, to happy hours and much more. Learn more about our Social Activities.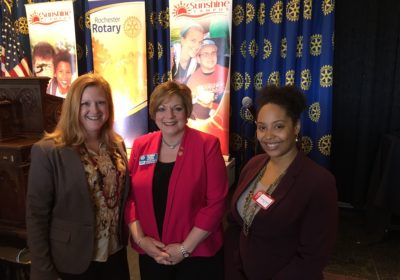 Business networking
It's rewarding to do business with fellow Rotarians, and it can be an opportunity to help grow your business.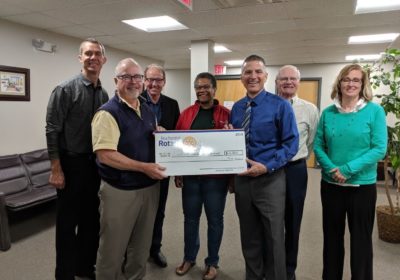 Global reach
Rochester Rotary is part of the world's first service organization. Rotary International is composed of more than 35,000 clubs with more than 1.2 million members in more than 200 countries.
Get Involved
If you are looking to get more involved in the community and network with other business leaders, Rochester Rotary might be the place for you. Please consider becoming a member. While Rotary is an inclusive club for leaders of all backgrounds, there are some basic qualifications for membership.
Candidates must:
Be a committed leader in the community
Be a CEO or senior manager and/or a significant decision-maker within an organization, or a highly regarded member of your profession
Meet the financial responsibilities of Rotary
Participate in Rotary's activities in the community
Contact us today to learn more about becoming a member Rochester Rotary Membership Brochure.
Learn more about becoming a member