Since 1922, Rochester Rotary Sunshine Camp has supported children and young adults with developmental and physical challenges. Each summer more than 2,500 campers enjoy our 157-acre campus located in Rush, NY.
Maple trees that adorn the property absorb and retain the summer sunshine, and love and laughter that emanate from our campers, staff, and Rotary members. As such, the trees are later tapped and Rochester Rotary is able to produce the finest Pure New York Maple Syrup, made with only three all-natural ingredients: Sunshine, Laughter, and Love. Started by Butch Alexander in 2018.
We only have pints and 1/2 pints available at this time.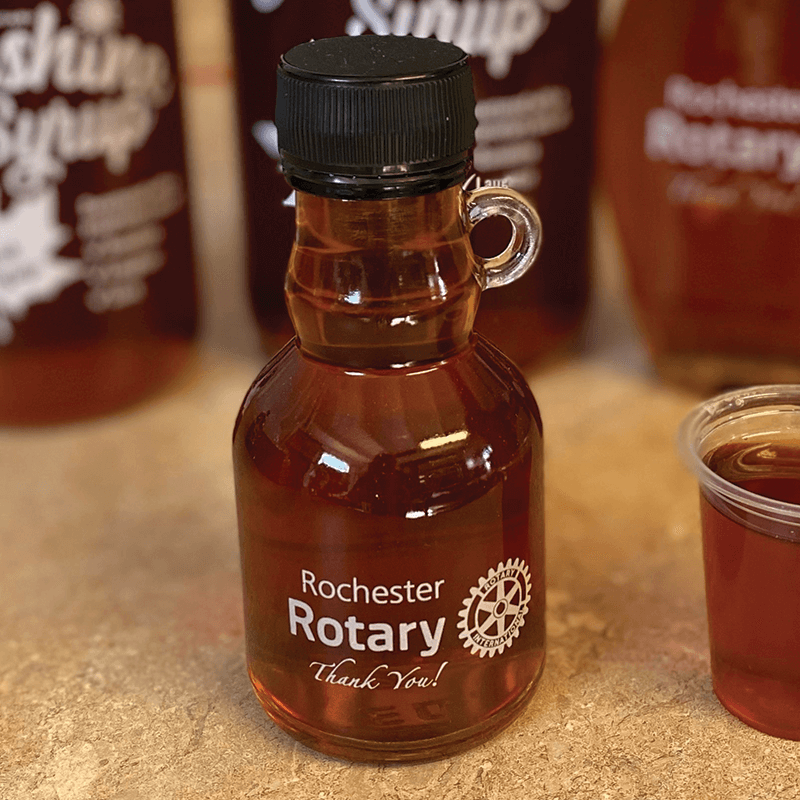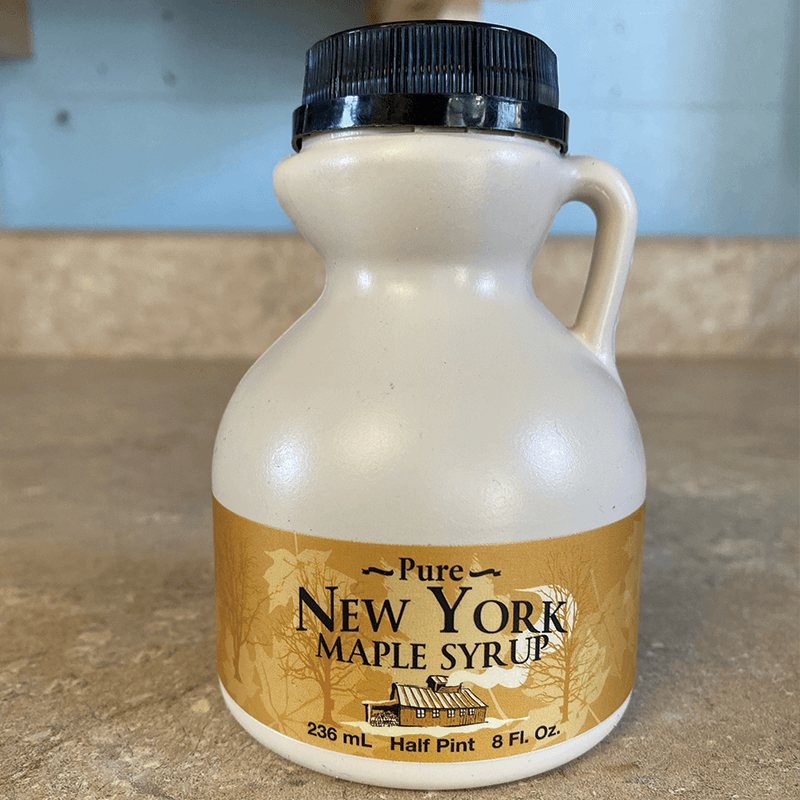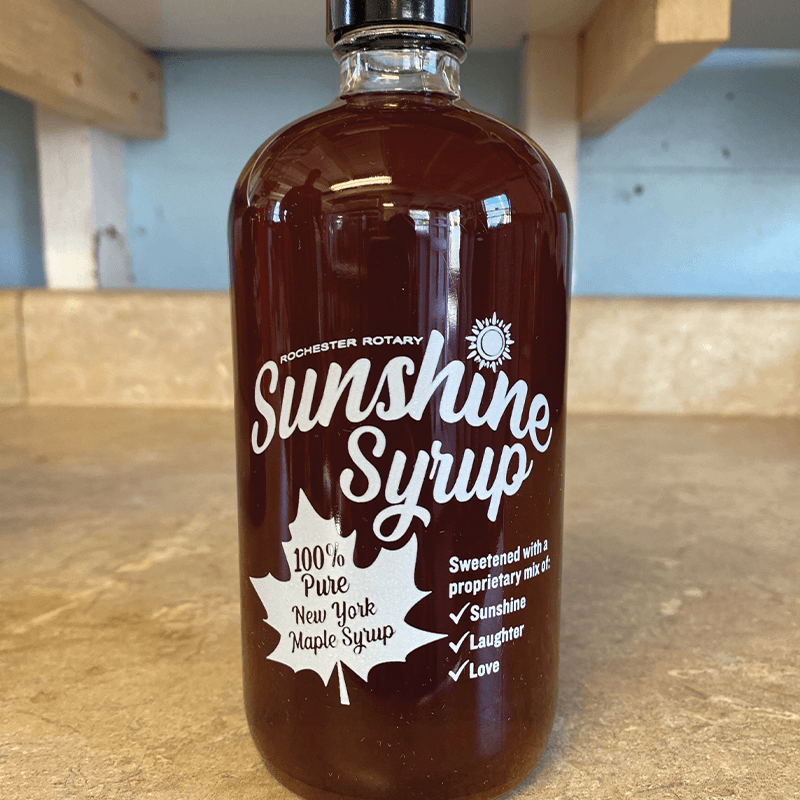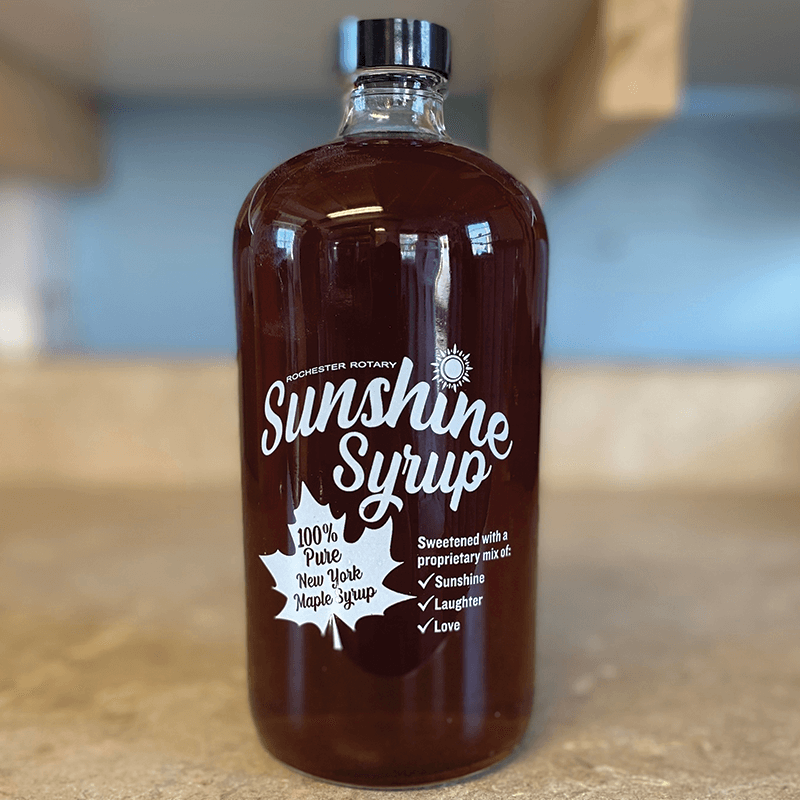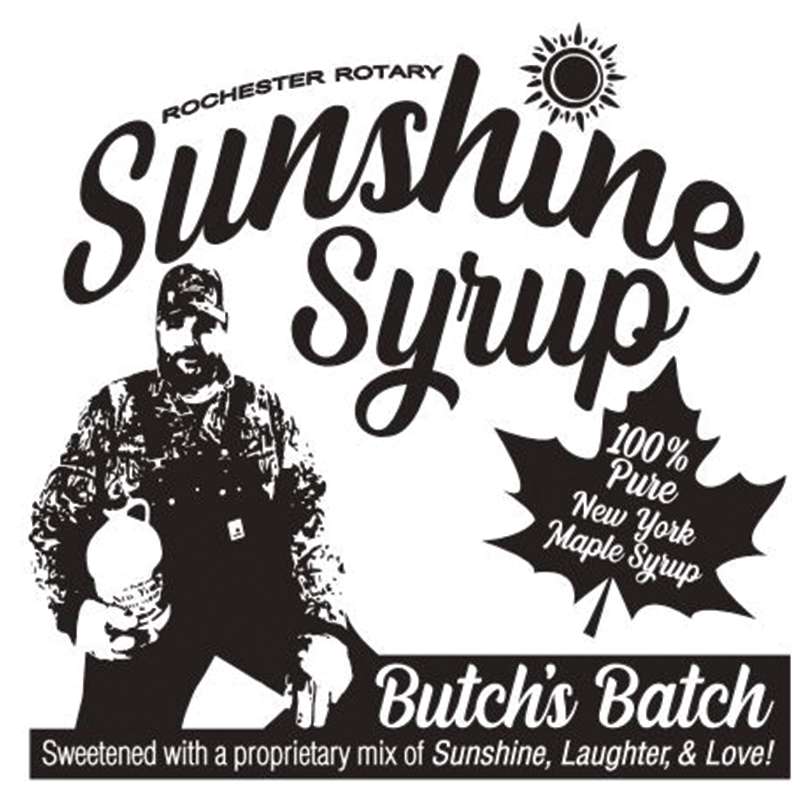 1/2 Gallon
$30.00- Limited availability
Sold out