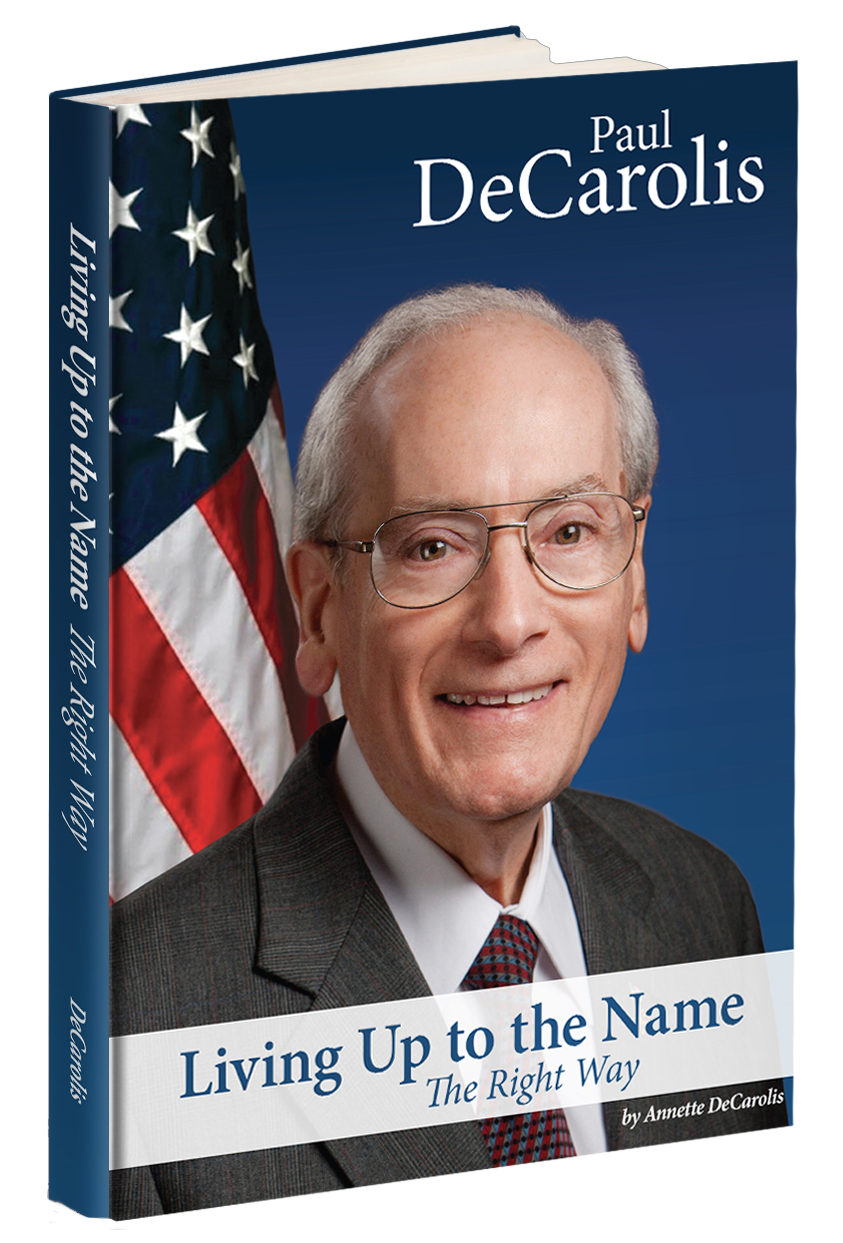 This book tells the story of an entrepreneur who lived the American Dream.
Overcoming adversity, Paul grew DeCarolis Truck Rental from a neighborhood truck terminal to one of the largest and most respected independent transportation resource firms in the country with over 800 employees in all company locations and divisions.
Respect for the family name was instilled in Paul at an early age. Doing things the right way with integrity and consistency was his hallmark.
Written by Annette DeCarolis, Paul's wife of nearly 60 years, it is her perspective of the life of a humble and trustworthy man, a Rochester Rotarian who believed in service above self.
Copies are available for a minimum contribution of $25 and ALL DONATIONS will be directed to the Rochester Rotary Sunshine Camp – a cause very dear to Paul.
To purchase books, just complete the form below. Shipping is available or you may pick up your books at Rochester Rotary, 180 Linden Oaks, Suite 200, Rochester NY 14625.
For additional information, contact Kellianne@rochesterrotary.org.