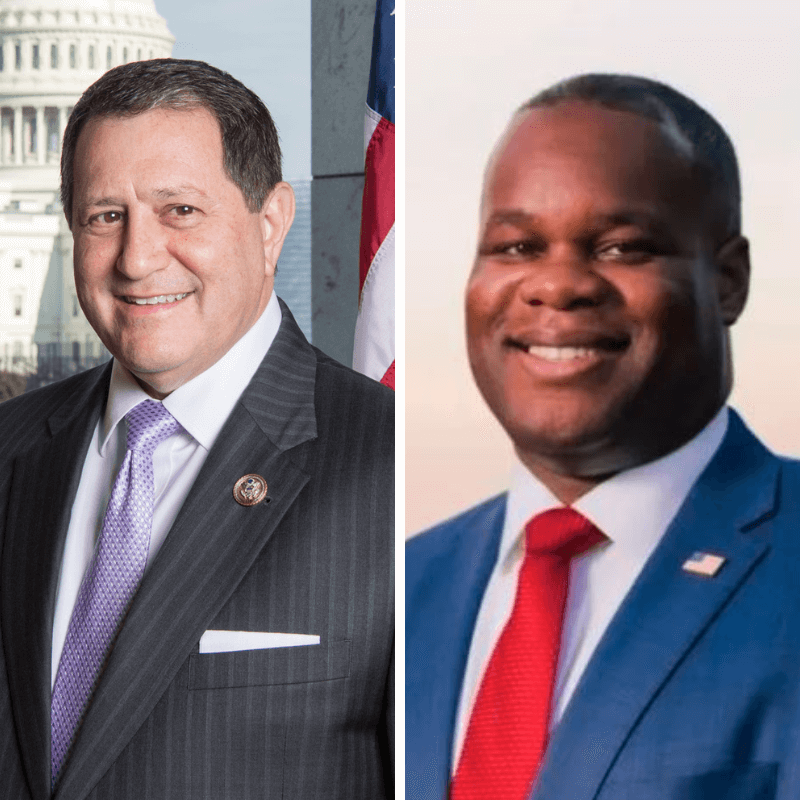 Date
October 11 @ 11:30 am - 1:30 pm
Join us at noon at Oak Hill Country Club for a political forum with La'Ron Singletary and Joe Morelle.
La'Ron Singletary was born and raised in Rochester, New York and is a graduate of the Rochester City School District.  Growing up, La'Ron was taught that hard work, plus sacrifice, would equate to success.  Education was important in the Singletary household. However, it was also understood that entering a vocation after high school was just as important as he and his sibling began to navigate adulthood.  The dream of his parents were to give their children a better chance at the future, while striving to leave future generations better than the current.
Joe Morelle was born and raised in Upstate New York and has lived in the same Irondequoit neighborhood for most of his life. The son of a Korean war veteran and lifelong Plumbers and Pipefitters union member, Joe learned early on from his parents the value of hard work and the principles of honesty and integrity. These ideals led him to pursue public service, where he has represented our community first in the County Legislature, then in the New York State Assembly as Majority Leader, and now in the United States House of Representatives where he serves on the Budget, Education and Labor, and Rules committees.
We have to call in a food count to our venue the Thursday prior to our meeting. Your reservation assists us in providing an accurate food count and guaranteeing you have a seat for the luncheon.
Use the form below to sign up: