100 Year Sunshine Camp Story books are available in the Rotary Office! Fill out the form below or stop in to purchase!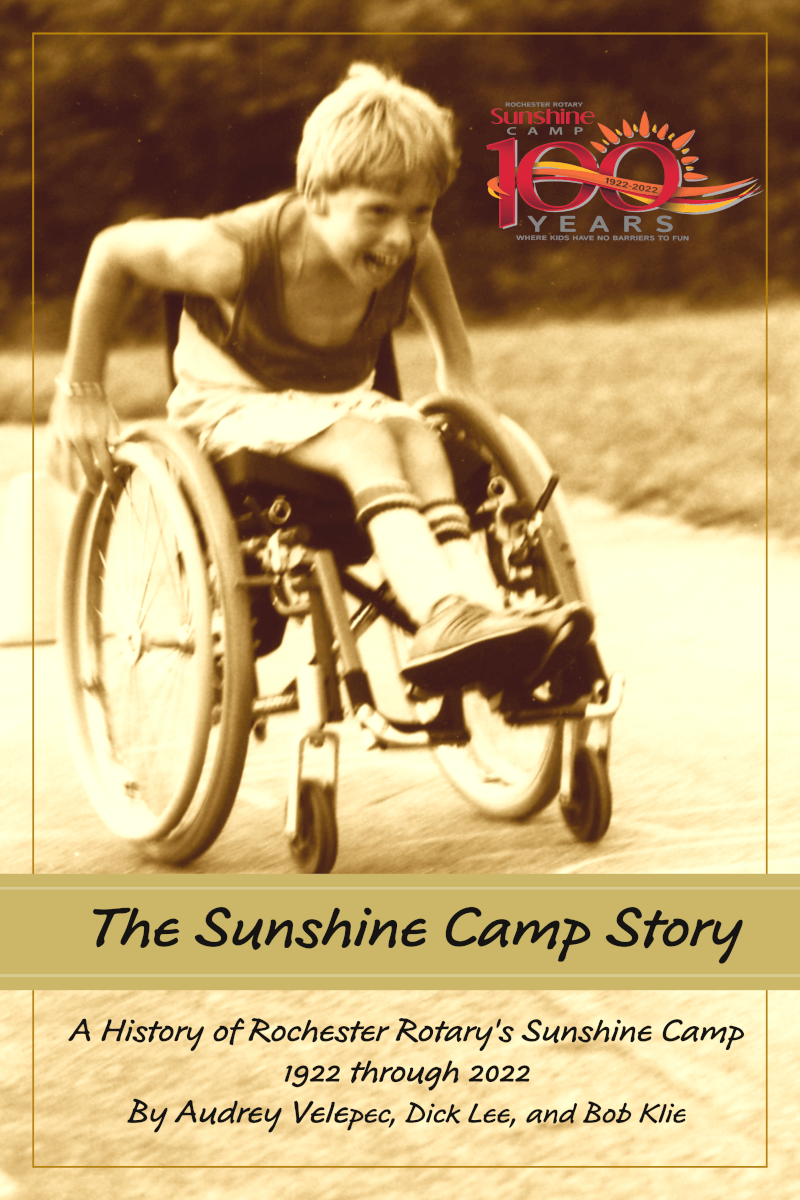 The Sunshine Camp Story
The story begins by telling how the idea for a Rochester Rotary-sponsored camp for physically disabled children was conceived, how the idea was nearly abandoned, how an unexpected suggestion by one lady led to the acquisition of property on Lake Ontario near Durand-Eastman Park. Rochester Rotarians took over, and Sunshine Camp opened in June, 1922.
Another big surprise hit the camp in 1971 – a dramatic, unexpected turn of events which culminated in the present year-'round camp in Rush, New York, which in 1974 replaced the original camp without skipping a season.
This new edition of The Sunshine Camp Story tells about wonderful new improvements that have been made to the camp along with camper and counselor stories about how much the camp has meant to their lives. You'll hear about the challenges from the loss of the LPGA tournament on the Sunshine Camp and Camp Haccamo and what they did to overcome it. We tell how the Sunshine Camp managed during the Coronavirus pandemic and finally how the camp and the com-munity celebrated the Sunshine Camp's 100th anniversary in 2022.
If you are not paying through PayPal, please click submit and exit from the PayPal screen. n